A full-service salon and spa offering touch, rest, relief from stress and improvement of health and well being. We are perfectly suited to your busy lifestyle and offer a wide range of services. We bring to you a variety of choices in hair, skin, nail and body care that will pamper your body and indulge your senses with the finest in beauty secrets.
At Gettysburg Day Spa we're committed to your complete satisfaction and hope to exceed your expectations. We've worked hard to create the perfect environment. Your personal recommendation of Gettysburg Day Spa to family, friends and co-workers is the highest honor you can give us.
 FarmHouse Fresh Skin Care Products Available at Gettysburg Day Spa and Online!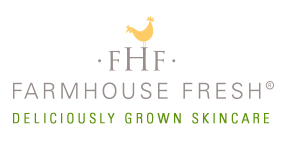 We are a Green Circle Salon which means we recycle and repurpose up to 95% of our salon's beauty waste including hair clippings, used foils, color tubes, excess hair color and more.
Over 8,198,638  lbs of salonw aste have been kept out of landfills and waterways since 2009 thanks to Green Circle Salons like Gettysburg Day Spa.
Gift Certificates Available All Year!
Purchase a Gift Certificate online this Holiday Season and give someone the gift of a spa day –
choose an amount and buy yours today!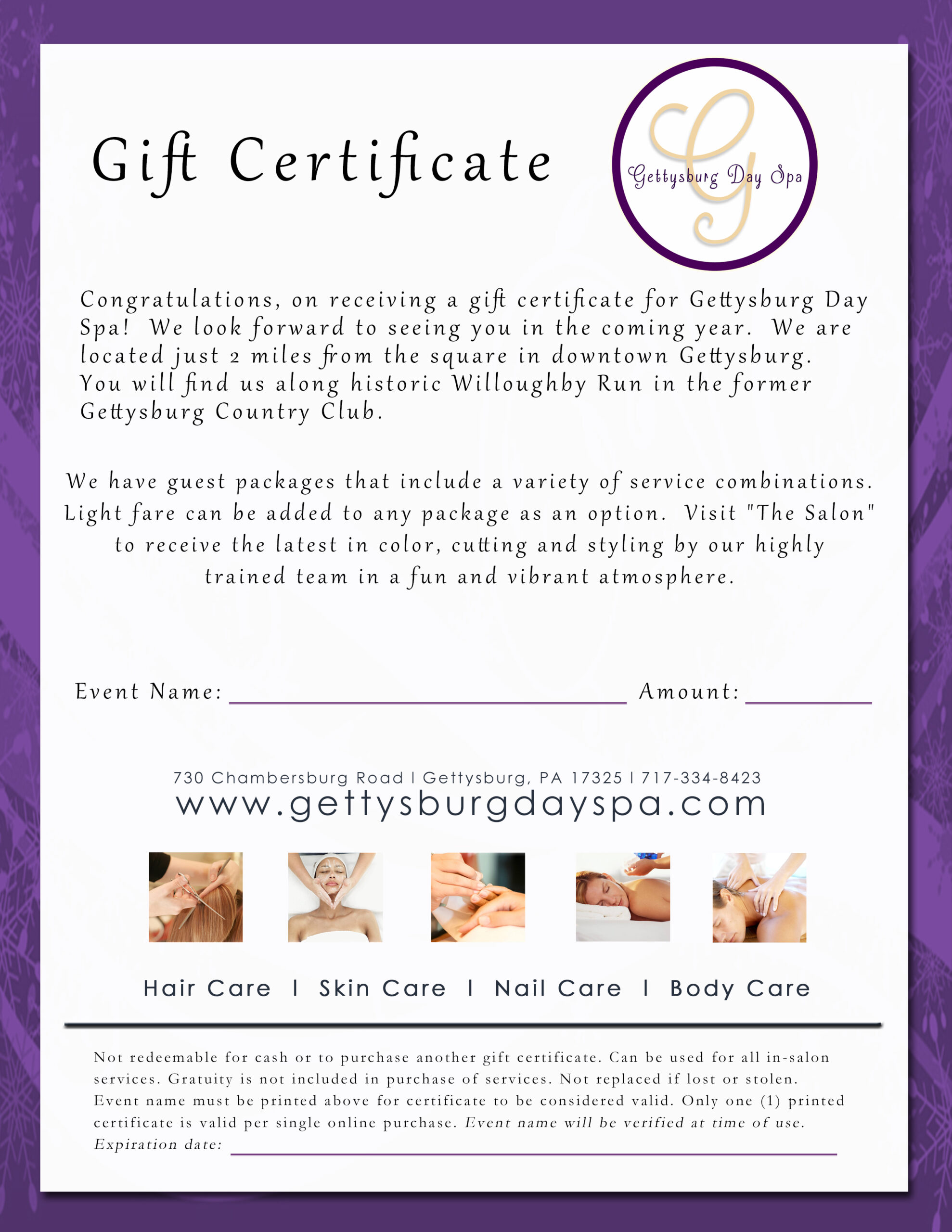 You will receive an email within 24 hours with the Gift Certificate attached. Please be sure to check your spam or junk folder if not received to your inbox. 
Please contact us at [email protected] if you do NOT
receive an email within 24 hours.